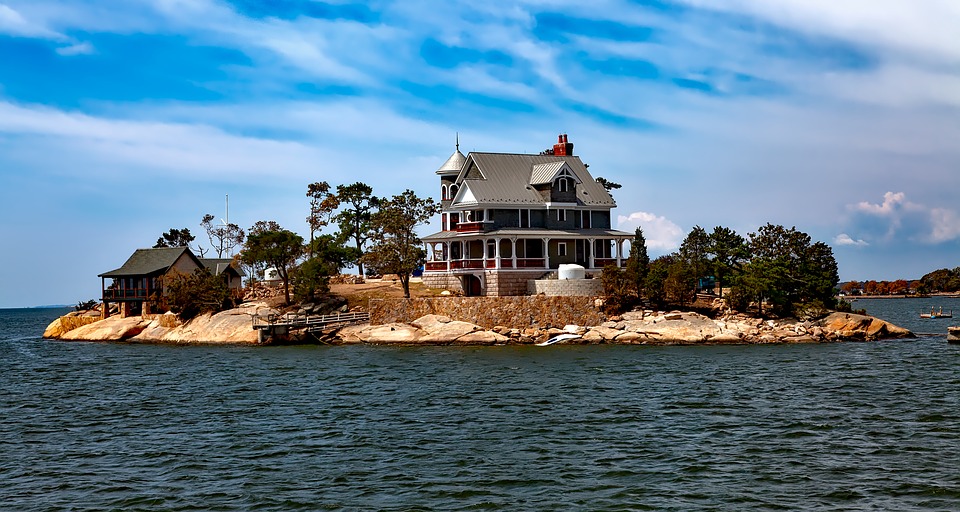 Planning to stay in a hotel for your vacation is so '90s. The emergence of the internet and websites like Airbnb, VRBO, TripAdvisor and more have made it possible for travelers to feel right at home in a new city ... because they're staying in someone else's home and renting it for vacation.
Vacation rentals are a great way to get to know an area like the locals do. They're often more spacious than hotel rooms, and unless you're booking a hotel suite, you'll also typically have access to amenities like a full kitchen.
Of course, there's always a risk to using a vacation rental instead of a hotel -- for example, some rentals might not have internet access, some might be inconveniently located for what you want to do, and there are people posting homes that aren't really theirs and taking money as part of a scam. (This is much more popular on open websites like Craigslist than targeted ones like Airbnb, for what it's worth.)
How do you make sure that you're choosing the right spot for your vacation experience? Here's a quick guide to how to find the right vacation rental for your visit.
Decide where you're going
Maybe you want to ski in Tahoe or sun yourself on Miami Beach. Before you can start seriously looking at vacation homes to rent, it's smart to decide where you want to go for a vacation and what you want to see and do while you're there.
This seems easy, but most of us have several places we'd like to go given enough time and money. The key is in prioritization -- and consulting your fellow vacationers, of course. Make a list of any places you wanted to go that didn't make the cut and save it for the next vacation.
Decide what you want in a rental
Sometimes you can find a great deal on a vacation rental that will save you hundreds of dollars on your vacation ... but that rental might be located miles and miles from any major attractions, meaning you'll either have to rent a car, take public transportation (if available), or take on another expense to get where you want to go.
By contrast, a place right on the slopes (or the shore) might be more expensive than the other options, but you're paying in part for convenience. Is that something you're willing to do?
Make another list of the features you must have in your vacation rental, from location to a number of beds to whether you need an internet connection. Think about how much cooking (or not) you'll want to do, whether you want to be close to restaurants or public transportation -- in other words, make a list of your ideal vacation rental for this trip.
One nice thing about platforms like Airbnb and VRBO.com is the filter application; you can include your must-haves and the search results will only generate vacation rentals that meet your exact criteria. So it pays to decide what those criteria are before you jump into the search.
Plan ahead
If you haven't already selected dates for your trip, start checking to see what the busy and slow times of year (or season) are for the area where you want to vacation.
Maybe you want to hit a big event that's going to be insanely popular. In that case, start planning as early as possible, and book your rental as early as you can, too -- the rates will only get higher if you wait.
If it doesn't really matter when you go, try to plan around any big events that could boost prices while you're in town to find the best deal possible.
Google Map it
Once you start looking at actual homes, do yourself a favor and check out the neighborhoods and streets where those homes are located.
You might find something that's lovely and impeccable on the inside, but if the general feel of the area doesn't seem safe or polished to you, then maybe you should pass. Pay attention to major thoroughfares and attractions, too, so that you know there's a highway behind the home that might keep you up at night or a concert hall that might be a little loud down the street.
The maps can also show you quickly which retail stores and restaurants are nearby, where the vacation rental is in regard to public transportation, whether the sidewalks are clean and well-maintained or trash-ridden and cracking -- you can learn a lot from this step, so don't skip it.
Read the reviews
Airbnb, VRBO.com, and other reputable vacation rental sites will have a review section -- don't ignore it.
Those reviews are written by other vacationers who stayed in the home. They often report on things like cleanliness, noise levels, whether the photos were representative of the home -- all things you'll absolutely want to know before you fork over money for a week in the place.
You can also see (to an extent) who left the reviews, how often they travel, how highly their own hosts rate them (a bad review from a poorly rated guest can probably be safely ignored), and then decide from there how valid you think their opinion is (or is not).
Ask about amenities
Is there wifi in the vacation rental? That might be something you can filter out with search results, but other questions might not have handy answers -- like, "do you make towels available for beach use," "can I park in the garage," and "is there a Nespresso machine in the kitchen."
Look at your list of must-have criteria and ask yourself if you can confirm that the vacation rental has (or does not have) the items on that list. If there are any missing, ask the host about them. It's possible that accommodations could be made, but you'll never know unless you ask!
Ask about fees
Will your host charge for additional guests, and what's the standard nightly cleaning fee? Can you access the vacation rental's pool, or does that cost extra? When you're close to deciding that this is the right place for you, contact the host (if you haven't already) and ask about any additional fees or costs associated with staying there.
Not only will this help you budget, but getting an answer in writing can also protect you from any unknown charges if the host is an unscrupulous sort. Better safe than sorry.
Solicit suggestions for things to do
Most good hosts will do this without asking, but it's always nice to ask the people who own the home (and have presumably lived in it) for tips on things to do and how to make the most of your time in the area.
Some good questions to ask hosts if you can't think of any yourself:
What's your favorite place to eat in the area?
What route do you talk about when you want to take a walk?
Where do you go when you want some quiet time outside of the house? Where do you go when you want to meet new people?
Where can you find the best live music in the neighborhood?
What's the parking situation like? (If you have a car.)
What activities for kids or families are available?
Is there anything I should know about the neighbors?
When you take the time to plan ahead, finding (and renting) a vacation home, even if for the first time, is both easy and rewarding.