Join us Thursday, May 11, 2017!
Did you know that the Food Bank provides food for 1 in 5 of our Monterey County residents?!
Help us pack nutritious foods for our area's most needy.

9:00AM-12:00PM
Food Bank for Monterey County
815 W Market St #5, Salinas, CA
RSVP to MollyMcGee@kw.com, 831-601-8424
or make a donation at FoodBankforMonterey.org
Did you know that food banks prefer cash donations to food donations? Here is why - for every $1 you give, the Food Bank can purchase $5 worth of food!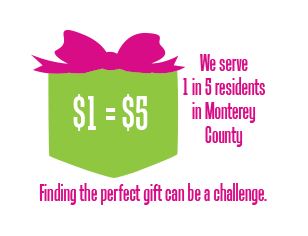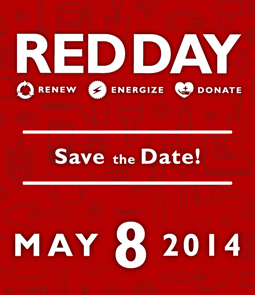 RED Day (Renew, Energize and Donate)
WHAT IS RED DAY?
RED Day (Renew, Energize and Donate) is an initiative dedicated to celebrating Keller Williams Realty's year-round commitment to improving our local communities. Each year, on the second Thursday in May, tens of thousands of associates from across the United States and Canada participate in a wide range of projects, devoting their time to renewing and energizing aspects of the neighborhoods in which they serve.
RED Day initiatives run the gamut: From rebuilding homes, refurbishing local parks, giving to local food shelters, hosting blood drives, beautifying beaches and so much more. Projects are chosen by each individual market center based on a need they see within its community.
Recognizing her leadership in guiding the culture of our company, RED Day is held in honor of Mo Anderson, Vice Chairman of the Board, Keller Williams Realty. (Read more about Mo here)